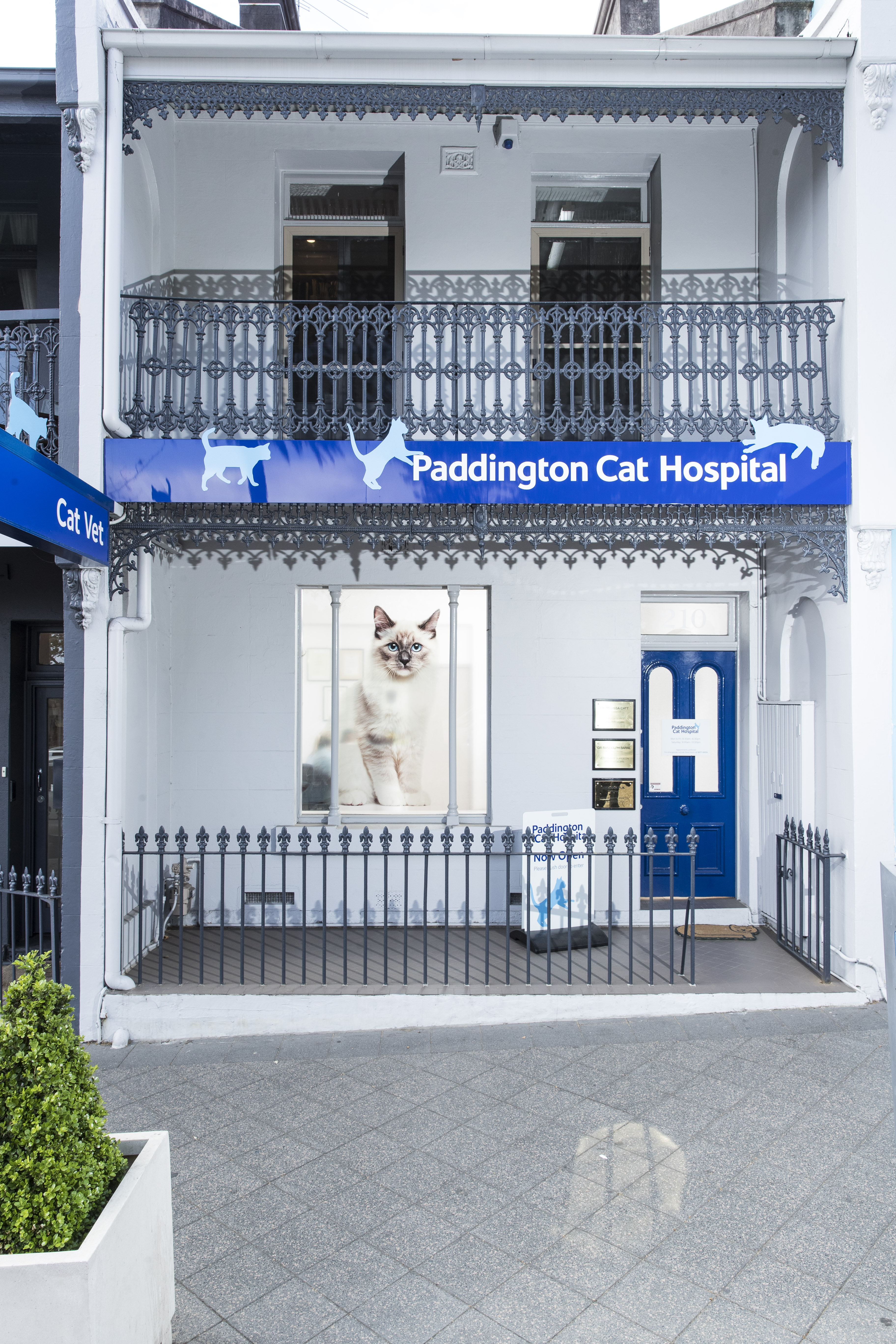 Paddington Cat Hospital is a 'state-of-the-art' veterinary practice situated at 210 Oxford Street, Paddington.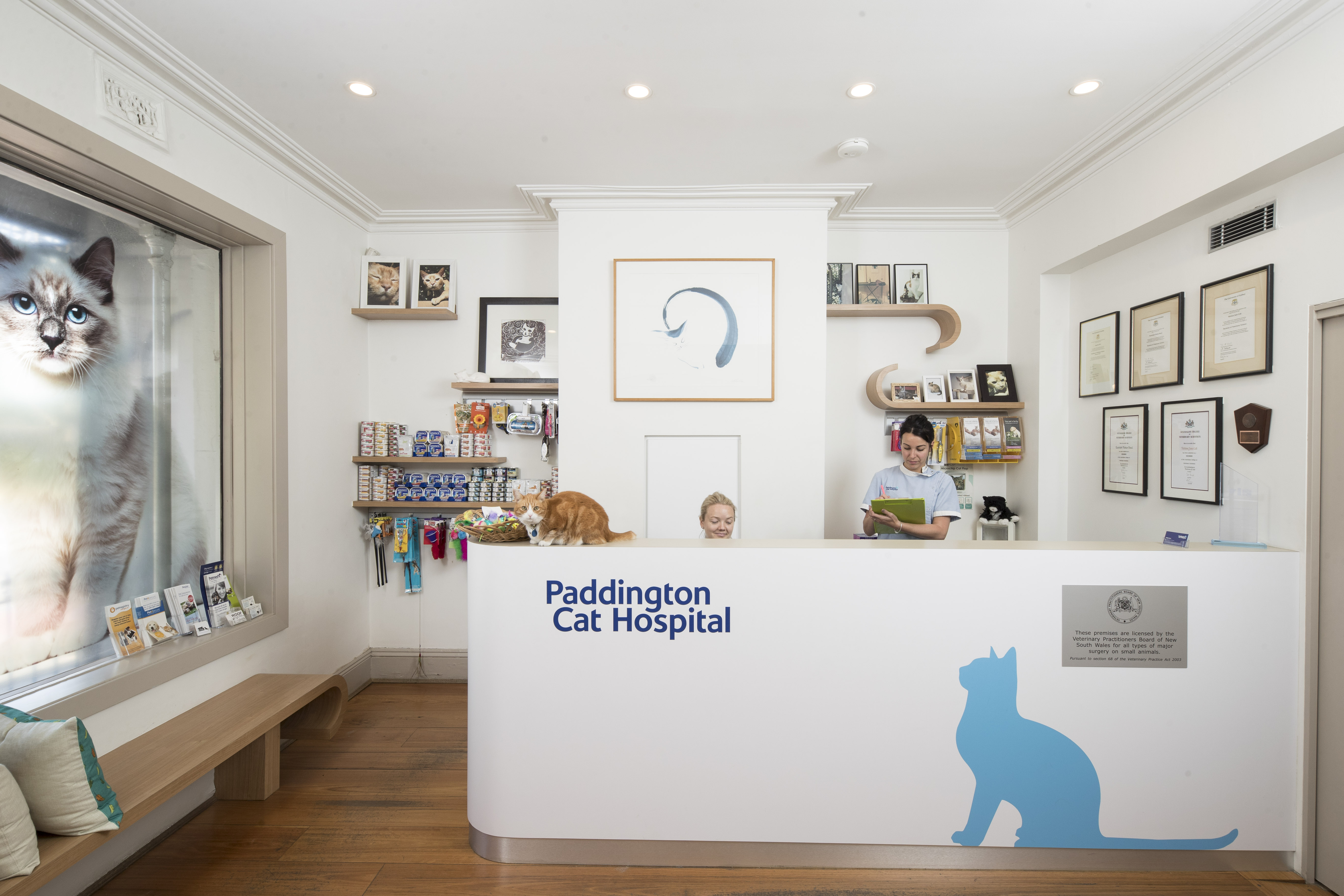 Reception:
Please register with our reception staff on arrival, whether to attend an appointment, buy some food for Puss, or ask advice.
We stock a range of premium foods, including Science Diet/Hills, Royal Canin/Walthams, and Pro Plan.
We can discuss and provide you with your cat's requirements for flea and worm control, and we also have a range of collars and toys.
This is also where you can fill out an order form for a personalised Pet Tag, which is sent to your address within a week, and can include our phone number on the back as an alternative contact if you would like.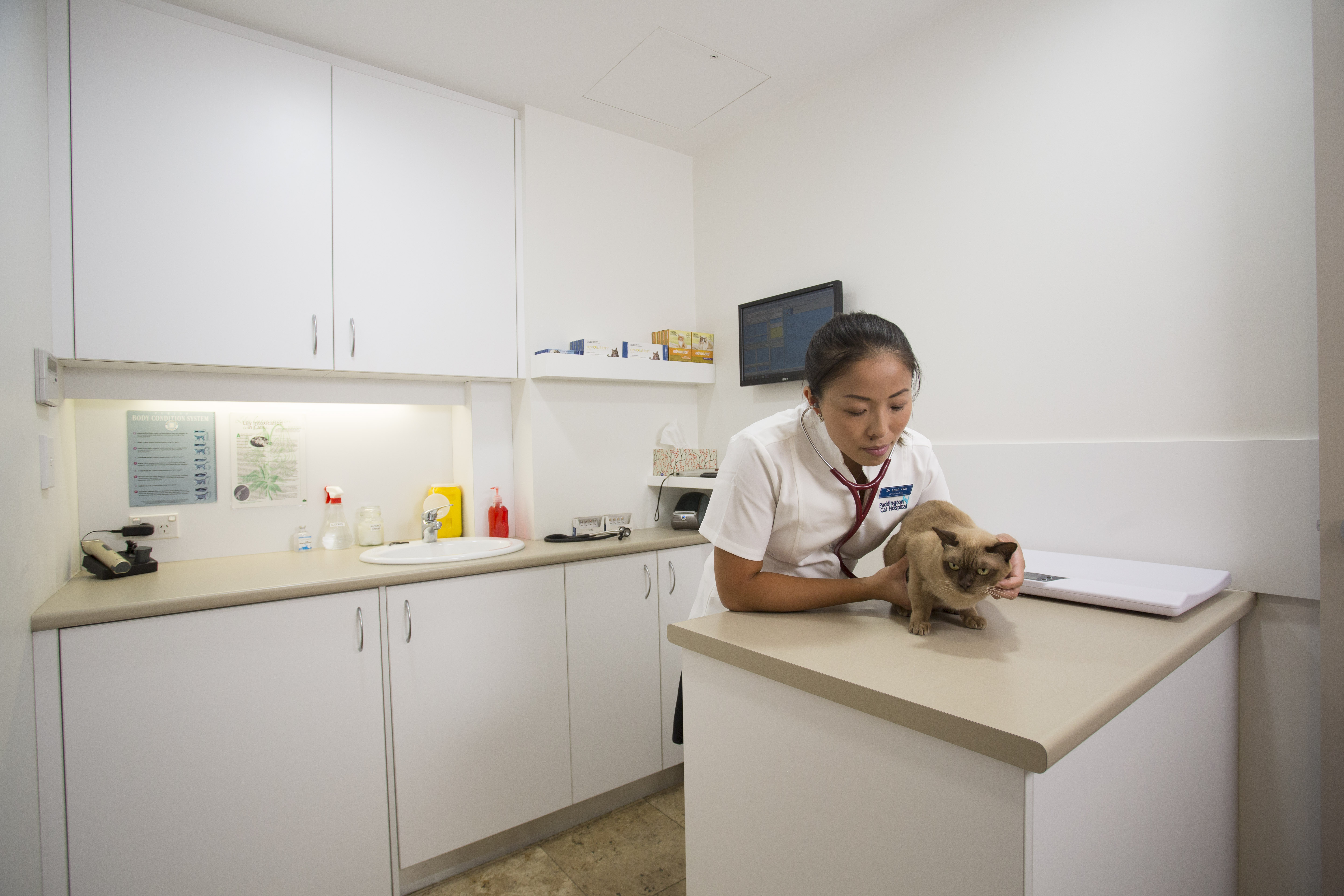 Consulting Rooms:
We have 2 fully equipped rooms where the consultations take place.  There are small cat-size scales to weigh each patient, plus the usual equipment such as stethoscope, otoscope/ophthalmoscope, and Woods lamp.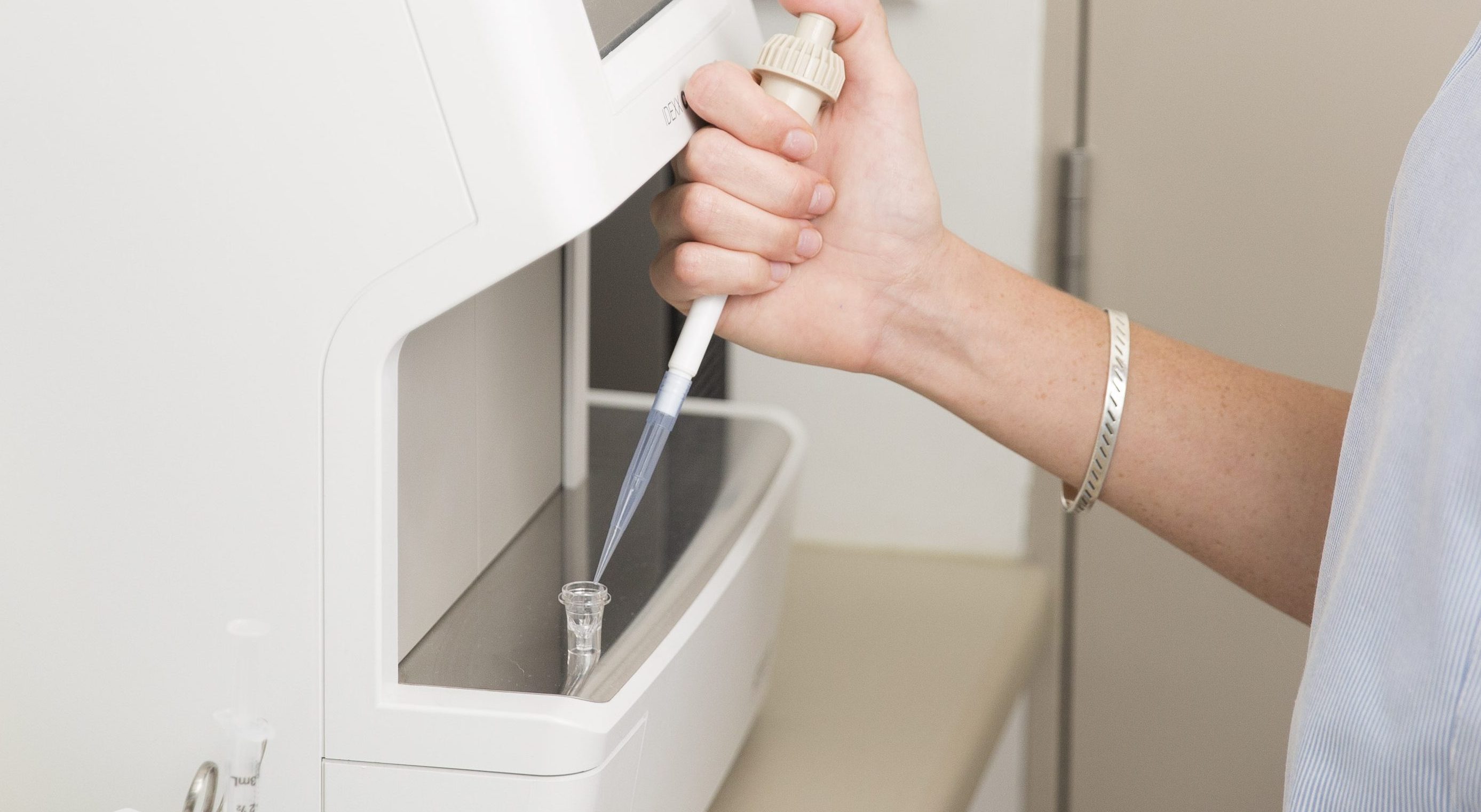 Laboratory:
At Paddington Cat Hospital, we are able to perform the majority of our laboratory tests on site, with our Heska biochemistry machine, bifocal microscope, refractometer, and centrifuge.  Other tests are sent to pathology labs (different laboratories depending on the test to be done and the expertise of the pathologists).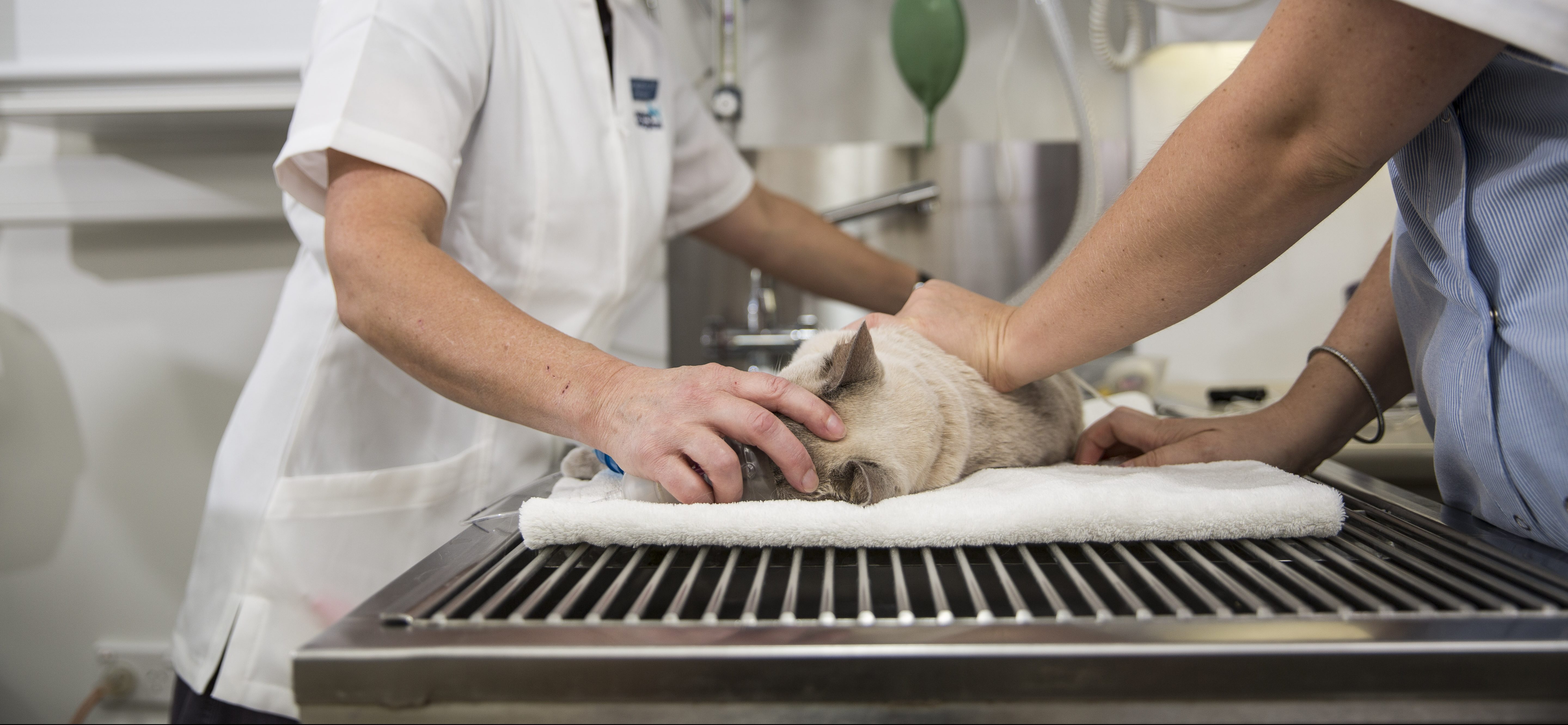 Treatment Room:
This is the hub of the hospital, with all the hospitalised cats staying in here. We have multiple fluid pumps for when our patients need intravenous fluid support. There are two enclosed rooms with glass doors, for those needing isolation- this allows us to monitor the patients closely.  We also have our dental equipment here, which consists of digital dental radiography, as well as the machines and instruments for extracting, scaling and polishing teeth.
The endoscope lives in the treatment room, for when we need to perform endoscopy, mainly in investigating complicated upper respiratory problems.
Minor procedures are performed here, as well as preparing for major surgeries.
Surgery Suite:
Here is where the sterile operations are carried out, anything from a routine spey or lump removal to bone or complicated soft tissue surgery. Inside the surgery itself (with a positive pressure HEPA air filter), there is a stainless steel surgical table, a bright surgical light, an instrument tray and an anaesthetic machine.
There is as little as possible inside the surgery and the surfaces are easily cleaned so as to maintain the greatest possible sterility.  Just outside the surgery are the scrub sink, our storage area, and the autoclave for sterilising the drapes and instruments.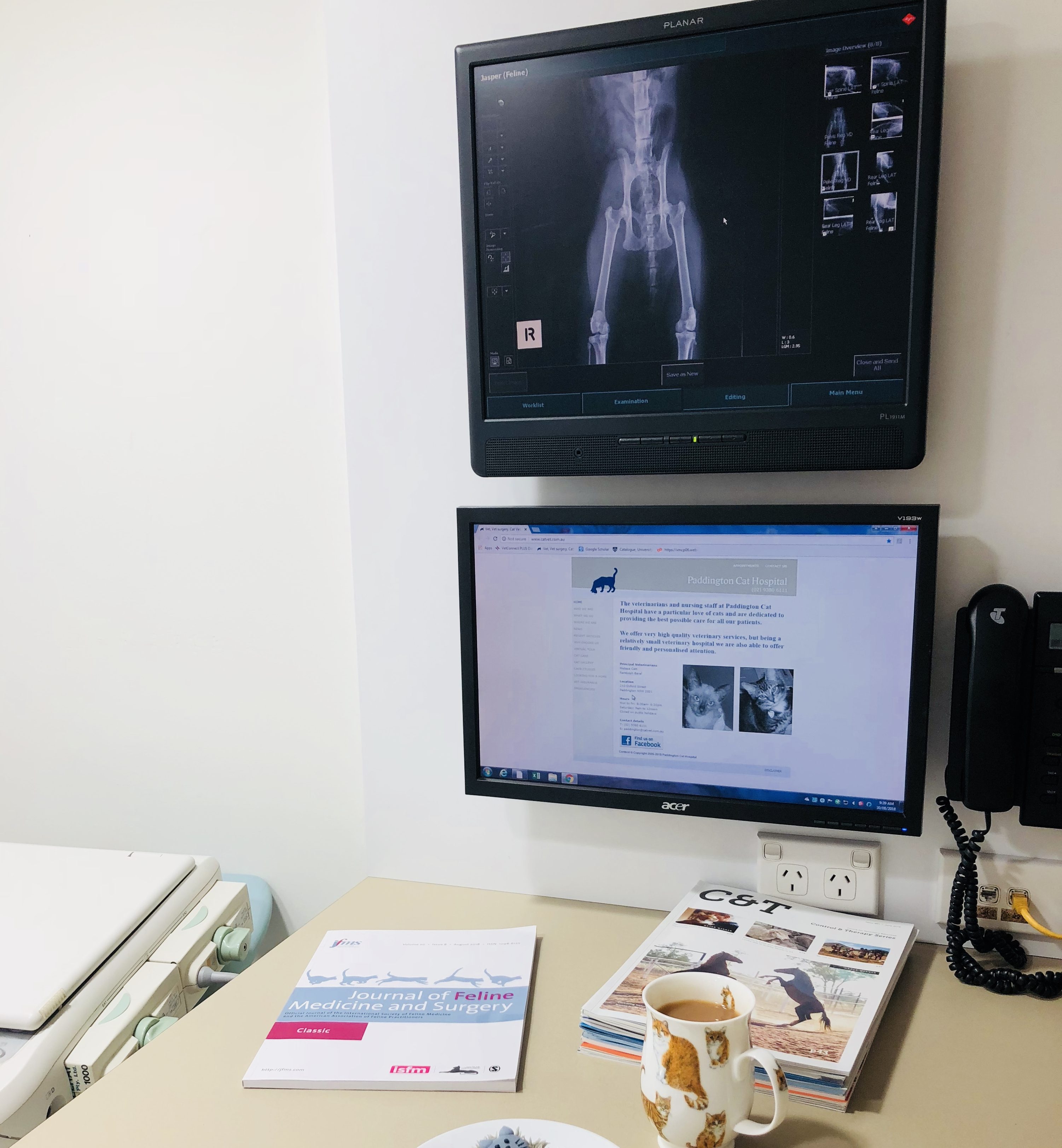 Radiology/Ultrasound Room
Digital radiography allows for sharp images in a short amount of time, as well as minimal exposure to hazardous chemicals, resulting in a more accurate diagnosis with little lag time.  This room is completely lead-lined, allowing us to take radiographs in here without disturbing the rest of the treatment area.
Our ultrasonography capabilities give us the opportunity to investigate abdominal and cardiac problems in a non-invasive way.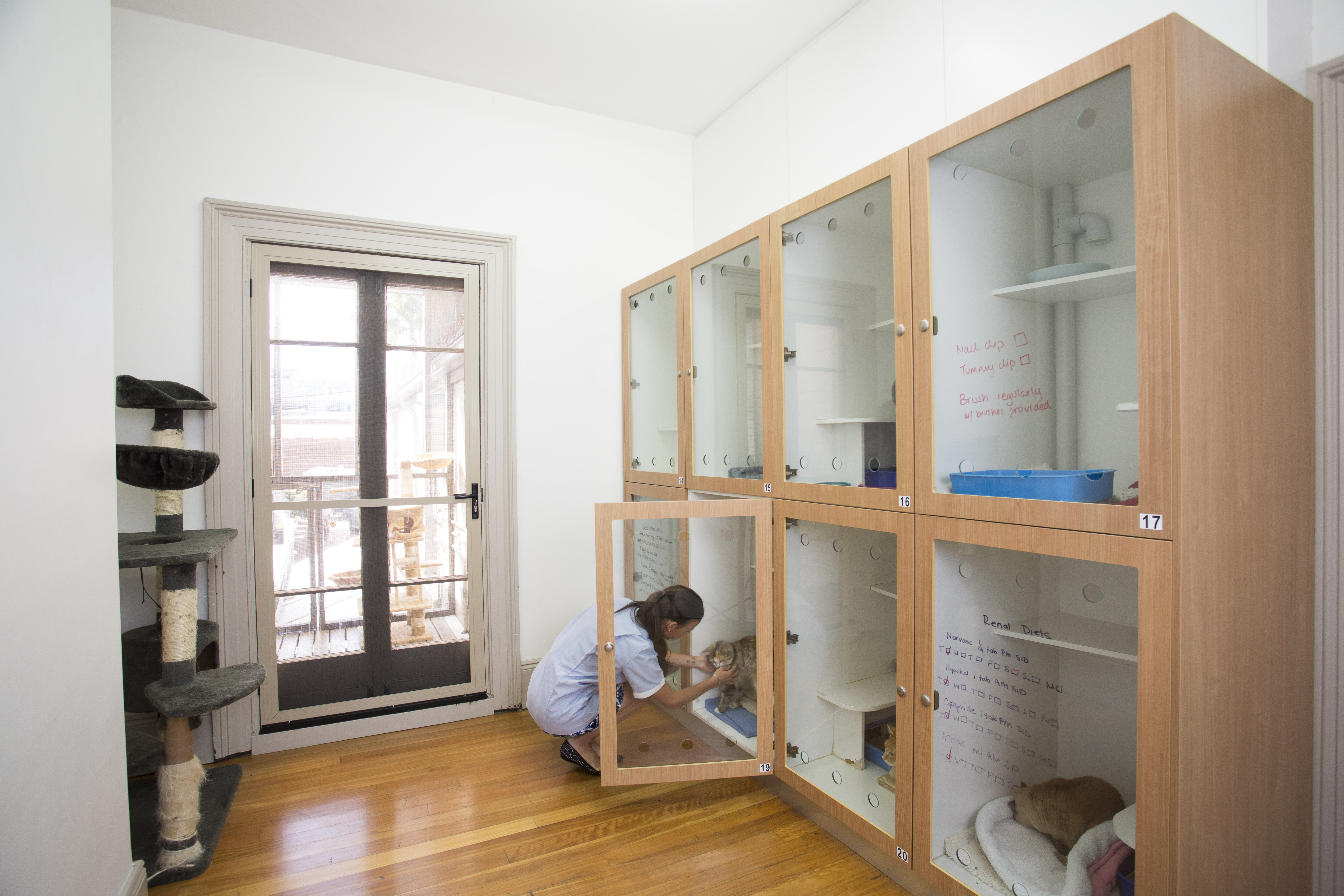 Boarding Room:
We have two rooms dedicated to cat boarding with 26 individual condos.
Each guest has a number of opportunities each day for a run (or leisurely amble, depending on their temperament!) around, either in the room or in the outside run if they prefer.
The boarding rooms have windows to let plenty of light in, as well as scratching posts and numerous toys to amuse.
In one of the boarding rooms we have a balcony that has been fully enclosed with mesh and a covered roof. If our boarding cats are interested, they can spend some time out here each day for a lazy roll around in the sun, with the breeze ruffling their fur.
We only accept current clients for boarding, to maintain our focus on all things veterinary.